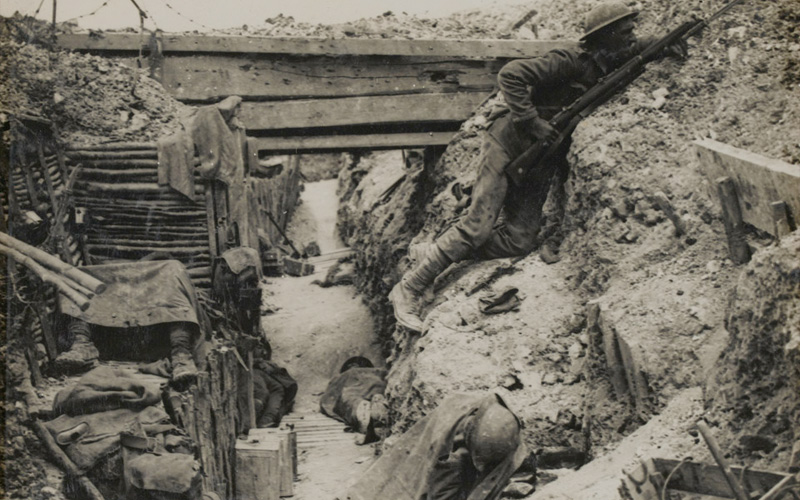 More details: NAM. 1995-03-86-2
As the centenaries of Verdun and the Somme approach, battlefield archaeologist and broadcaster Andy Robertshaw will speak about the results of 30 archaeological projects in France and Belgium over the past 15 years.
This talk is part of the National Army Museum's Evening Series.
Andy's projects have faced many challenges, from discovering unstable munitions and charged gas cylinders, to sites being raided by illegal metal detectorists. They have also led to the identification of five of the 'missing' and allowed them to have the honoured burial they deserved.
In this talk, Andy will also touch upon the phenomenon of 'dark tourism', and the draw of First World War battlefield sites to tourists and visitors.
There will be a Q&A with the audience and Andy will be signing books following the talk.
Speaker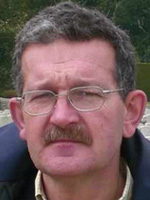 Andy Robertshaw is a historian and broadcaster who is a regular consultant and on-screen expert for a number of TV and radio shows, including 'Time Team', 'The Trench Detectives' and 'Who Do You Think You Are?' He was lead historical consultant for Steven Spielberg's film adaptation of 'War Horse', in which he also appeared. Andy is currently filming a new documentary on the Somme.
Bookings
Tickets are available for £10 and can be booked online or by telephone: 020 7730 0717.
SOFNAM, Students, Military and Senior places are available for £7.50. Proof of ID is required. Concessions can only be booked by telephone: 020 7730 0717.
The Army & Navy Club offer a two-course dinner in their Coffee Room fine dining restaurant before each talk. Combined 'Dinner & Talk' tickets are available for £32.50 (£30 concessions) and can only be booked by telephone: 020 7730 0717.
Please note that formal attire is required when dining – a collar, tie and jacket for gentlemen, and a tailored suit or dress and jacket for ladies.
Venue details
Army & Navy Club
36-39 Pall Mall
London
SW1Y 5JN
The dress code for the Army & Navy Club is smart. Ripped jeans, sportswear and flip-flops are not permitted.
Explore the map for similar events
Digging the Trenches: The Archaeology of the Western Front - Army & Navy Club, London