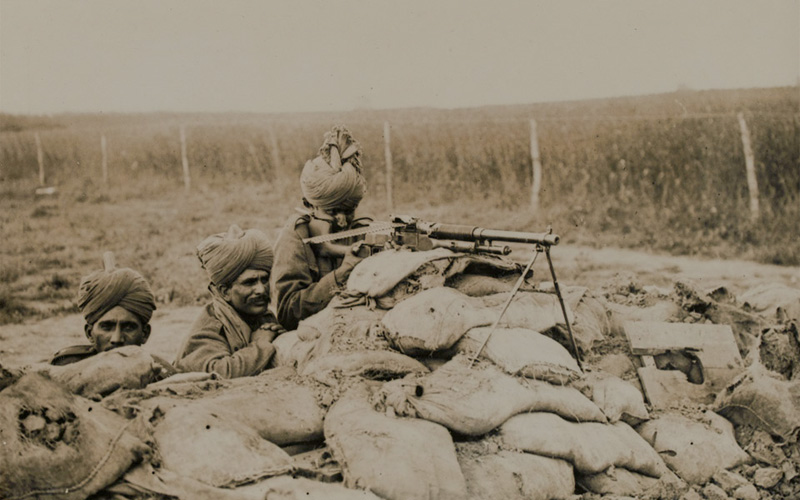 More details: NAM. 1995-03-86-9
In this talk Dr David E Omissi will reveal the realities of the Western Front as seen through Indian soldiers' eyes.
Dr Omissi is Senior Lecturer in Modern History at the University of Hull, specialising in the military history of the British Empire, with an emphasis on British India. He is the author of 'Indian Voices of the Great War' (1999) and 'Europe Through Indian Eyes: Indian Soldiers Encounter England and France, 1914-1918′ (2007).
This talk is part of the National Army Museum's regular Lunchtime Lectures series.
Bookings
Entry to Lunchtime Lectures is free. However, places must be reserved in advance by contacting our customer services team on 020 7730 0717. Bookings will close three days ahead of each lecture.
Lunchtime Lectures are subject to change: customers are advised to check the website closer to the date.
The dress code for the Army & Navy Club is smart. Ripped jeans, sportswear and flip-flops are not permitted.
Venue details
Army & Navy Club
36-39 Pall Mall
London
SW1Y 5JN
Explore the map for similar events
Illiterate but Literary? The Censored Correspondence of Indian Soldiers in France, 1914-18 - Army & Navy Club, London