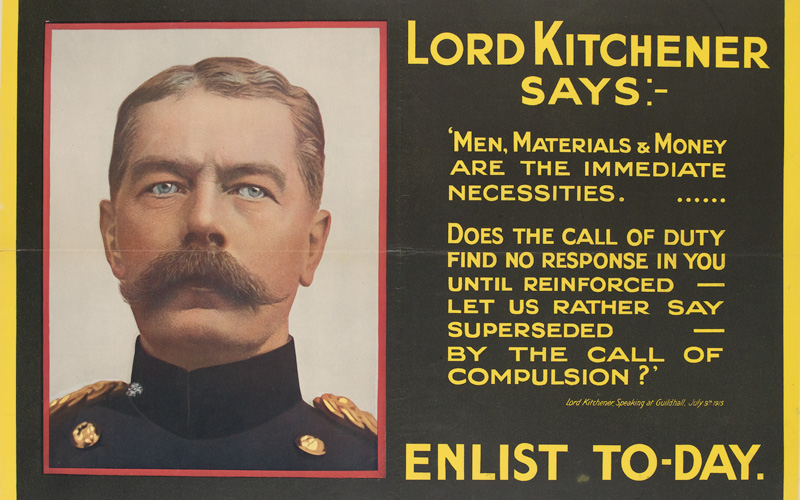 More details: NAM. 1977-06-81-20
Based on his recently published biography – 'Kitchener: Hero and Anti-Hero' – Dr Faught will examine Kitchener's 40-year career as soldier, commander, administrator and minister.
This event is part of the National Army Museum's Evening Series.
This year marks the centenary of the death of Lord Kitchener, one of the most important figures in the history of the British Empire.
The talk will look closely at the events and crises that shaped Kitchener's professional and personal life, and his outsized impact on Britain from the 1880s until 1916 and beyond.
There will be a book sale and signing follow the talk.
C Brad Faught is Professor of History and Global Studies at Tyndale University and Senior Fellow, Massey College, University of Toronto.
Bookings
Tickets are available for £10.00 and can be booked online or by telephone: 020 7730 0717.
SOFNAM, Students, Military and Senior places are available for £7.50. Proof of ID is required. Concessions can only be booked by telephone: 020 7730 0717.
Venue details
Army & Navy Club
36-39 Pall Mall
London
SW1Y 5JN
The dress code for the Army & Navy Club is smart. Ripped jeans, sportswear and flip-flops are not permitted.
Explore the map for similar events
Kitchener: Hero or Anti-Hero? - Army & Navy Club, London