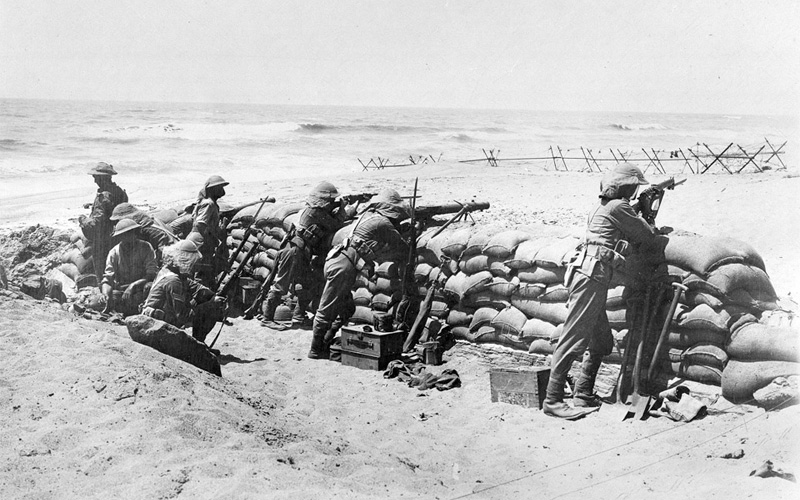 More details: NAM. 1999-10-8-10
The First World War is principally seen as a European conflict, but there was also a global war in the Middle East involving a British Army made up of robust, multi-ethnic troops from Australia, New Zealand and India.
Battles were fought across Sinai and Palestine culminating in the decisive Battle of Megiddo. High levels of disease and combat casualties took their toll, but the imperial army played a fundamental role in securing British victory.
Dr James Kitchen is an academic and writer and is currently Senior Lecturer in War Studies at the Royal Military Academy Sandhurst.
This talk is part of the National Army Museum's regular Lunchtime Lectures series.
Bookings
Entry to Lunchtime Lectures is free. However, places must be reserved in advance by contacting our customer services team on 020 7730 0717. Bookings will close three days ahead of each lecture.
Lunchtime Lectures are subject to change: customers are advised to check the website closer to the date.
The dress code for the Army & Navy Club is smart. Ripped jeans, sportswear and flip-flops are not permitted.
Venue details
Army & Navy Club
36-39 Pall Mall
London
SW1Y 5JN
Explore the map for similar events
From the Suez Canal to Megiddo: The British Imperial Army's War in Sinai and Palestine, 1916-18 - Army & Navy Club, London