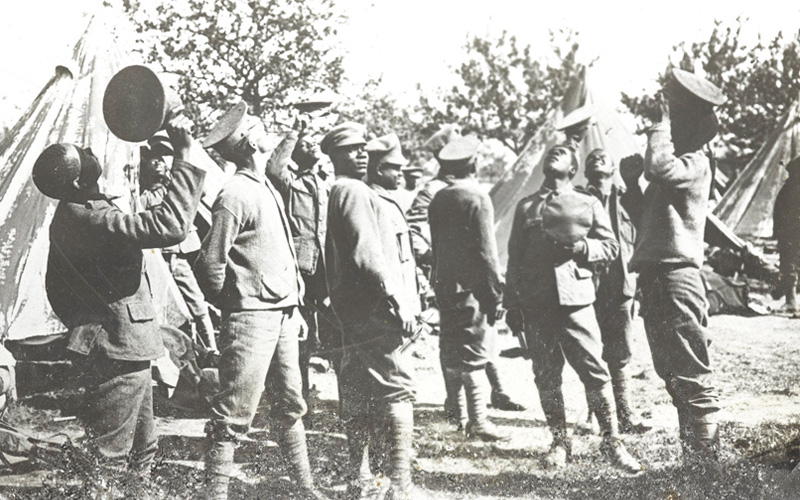 More details: NAM. 1978-11-157-24-52
The National Army Museum is visiting the Black Cultural Archives heritage centre in Brixton during the October half-term school holiday.
Come along and discover your hidden family histories relating to African and Caribbean soldiers who took part in the First World War. See objects from our Collection such as regimental badges from the King's African Rifles and the West Indies Regiment.
The week will culminate in an archive call-out day, asking for material relating to the First World War, together with a celebration of music and film.
Bookings
Sessions are free to attend, but please book online as spaces are limited.
Programme
27 October, 11.00am-12.30pm
Did your ancestors help Britain fight in the World Wars?
Family history workshops
29 October, 2.00pm-4.00pm
Attention! Come and meet Commonwealth soldiers from 100 years ago
Family activity day
30 October, 2.00pm-7.00pm
British Empire forces in the First World War
Archive and family history talks
30 October, 7.00pm-9.30pm
Artists in the Archive
Historical and contemporary twists on BCA and NAM archives through music and spoken word
Venue details
Black Cultural Archives
Windrush Square
Brixton
London
SW2 1EF
Explore the map for similar events
We Were All There: Commonwealth Soldiers of the First World War - Black Cultural Archives, Brixton