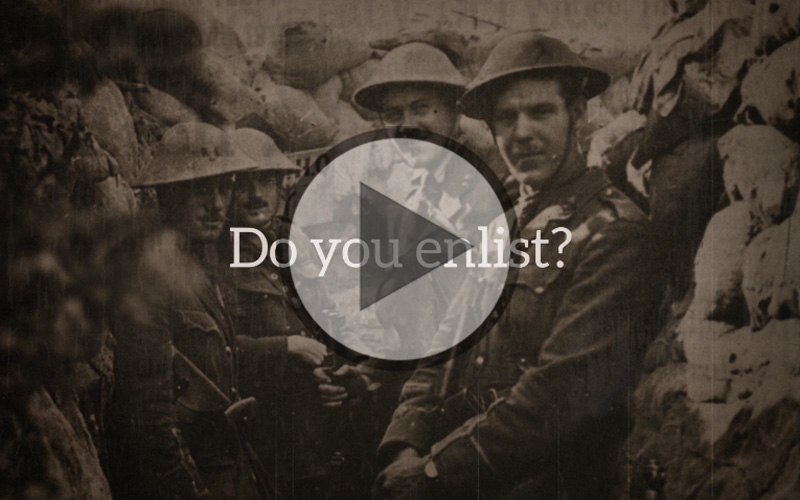 In this interactive video you will be confronted with some of the pressures applied to civilians 100 years ago during the First World War. Will you choose to hold out or opt in?
At the beginning of the First World War the British government wanted to expand its small, professional army quickly to meet the demands of global, industrialised war. In the years that followed, the government used persuasion, coercion and eventually the law to make citizens enlist as soldiers.
How to navigate through the interactive video
1. Near the end of each clip, you will be prompted to click on the 'i' icon in the upper right corner of the video. This will open a panel presenting you with one or more options to continue your journey.
2. Click on the title of your preferred option to move on to the next stage of your journey.
3. If the video finishes before you have had time to click on your preferred option, use the replay button in the lower left corner of the video.
4. If the 'i' icon does not appear in the upper right corner of the video, click on the settings icon located in the lower right corner of the video and ensure that annotations have been activated.