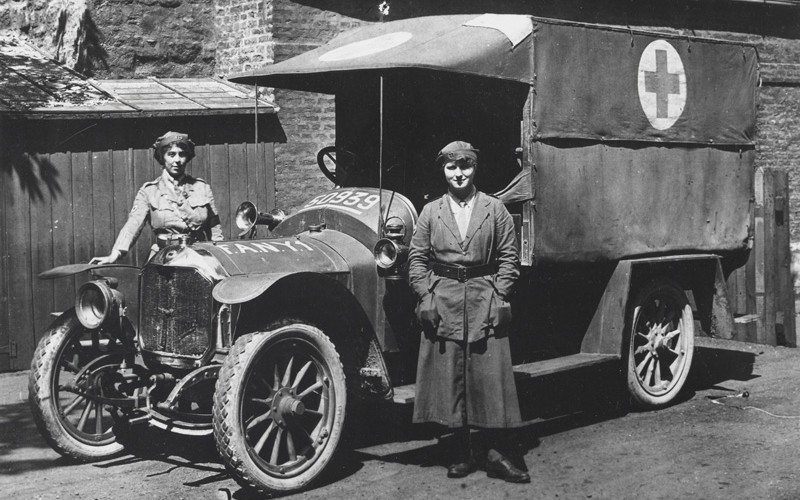 More details: NAM. 1994-07-250-2
To mark the 100th anniversary of the First Aid Nursing Yeomanry going to war, we tell the story of how this specialist unit came about and explore their experiences of working on the front line.
Early 20th-century Britain was a male-dominated society. Women's place was still largely seen as in the home. However, the First World War (1914-18) became a turning point in the role of British women and a catalyst for widespread change.
In 1907 Sergeant Major (later Captain) Edward Baker formed the First Aid Nursing Yeomanry (FANY), a pioneering women's unit. He believed there needed to be a quicker and easier link between care on the battlefield and military hospitals in the rear.
The idea of female nurses being available for front-line service began to gain some support, even receiving endorsement from organisations such as the Brigade of Guards and the Royal Army Medical Corps, who helped train the new FANY recruits.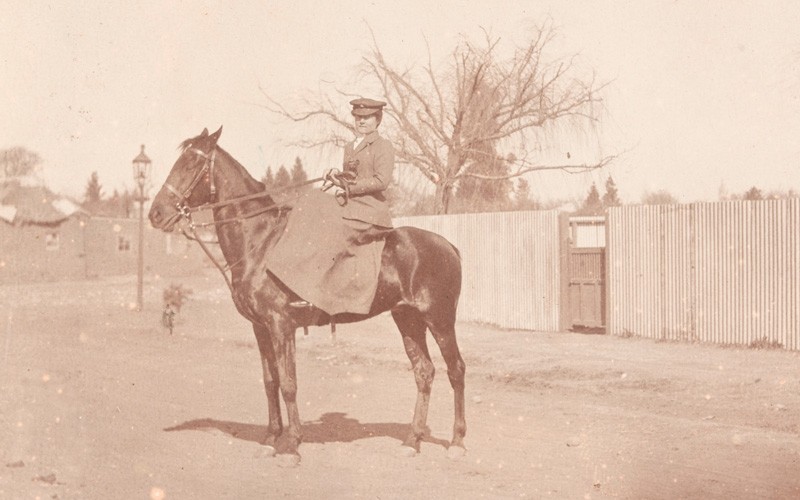 More details: NAM. 2004-05-47-2
When the First World War broke out, Lieutenants Grace Ashley-Smith and Lillian Franklin were among the first women to travel to the Continent to help injured soldiers. Having recruited four more staff, they landed in the French port of Calais on 27 October 1914 with only £12 between them.
When they arrived, injured soldiers covered the docks, receiving minimal care, and clearly in need of help. Within no time, the undaunted nurses set up a hospital in a nearby convent school, which soon had approximately 100 beds. Back home in London, staff at their newly established base unit were recruiting and training more nurses to be sent across the Channel.
The FANY were rewarded for their efforts, and allocated an official base to work from in Calais. Here they gathered equipment, ambulances, spare uniforms and also had a canteen for the soldiers. By 1916 FANY nurses had helped an incredible 4,000 soldiers.
When the War finally came to an end in 1918, many of the soldiers reflected on the service they had received from women, who before the war had primarily been defined by their role in the domestic sphere. This had a huge impact on the perception of women in the 20th century, and eventually led to major changes in society.