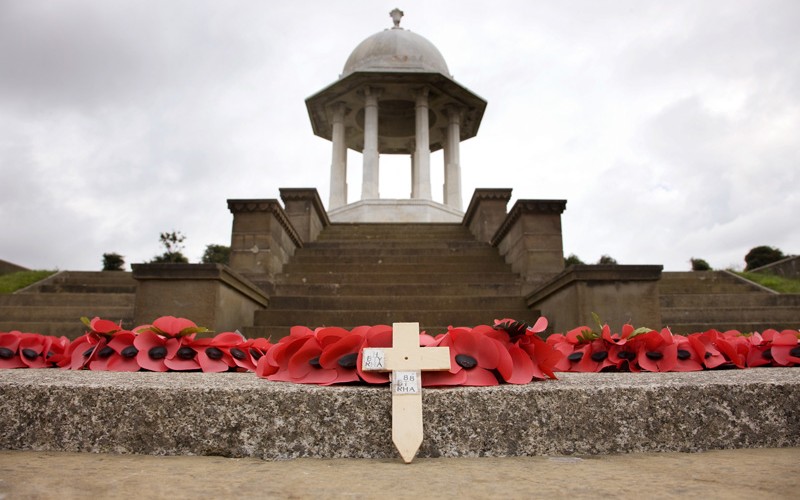 More details: NAM. 2008-08-19-27
To mark Remembrance Day, we tell the story of how and why the poppy came to be Britain's memorial symbol for our fallen soldiers.
By Spring 1915 the ferocious fighting in Belgium and France had left much of the terrain lifeless – with the exception of pests finding shelter in the trenches. Against all odds, when the cold winter ended, a vivid red glimpse of hope blossomed from the ground. Poppies!
Poppy seeds germinate when disturbances in the soil expose them to light. So greatly was the soil disturbed by fighting on the Western Front that thousands of poppies set into the ground and began to grow.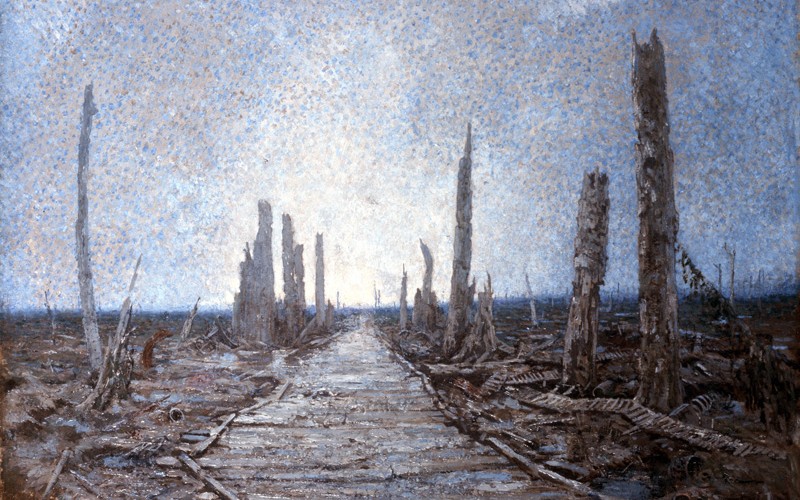 More details: NAM. 1992-12-45-1
The view of the poppies inspired John McCrae, a Canadian who served on the Western Front, to write the poem In Flanders Fields. In 1918 Moina Michael, an American professor and humanitarian, came across McCrae's work in a magazine. She decided that she would buy a poppy to wear as a symbol of personal remembrance.
After buying 25 poppies, Moina was hounded by colleagues desperate for one to wear. She was determined that a simple red poppy could become a universal memorial symbol across the world. She later began a tireless campaign, at her own expense, creating poppy pins and postcards ready for the signing of the peace treaty in 1919.
When the Royal British Legion was established in 1921, they were inspired by Moina Michael and ordered 9 million poppies to raise money for injured soldiers. They sold all of them on the 11 November, raising an extraordinary £160,000.
Subsequently, the phenomenon of poppy-themed items, such as clothing, bottled beer and cards has helped the British Legion raise millions of pounds to support injured soldiers and their families. It still also remains a key part of our commemorations to our fallen soldiers.
In Flanders fields the poppies blow
Between the crosses, row on row,
That mark our place; and in the sky
The larks, still bravely singing, fly
Scarce heard amid the guns below.

We are the Dead. Short days ago
We lived, felt dawn, saw sunset glow,
Loved and were loved, and now we lie
In Flanders fields.

Take up our quarrel with the foe:
To you from failing hands we throw
The torch; be yours to hold it high.
If ye break faith with us who die
We shall not sleep, though poppies grow
In Flanders fields.