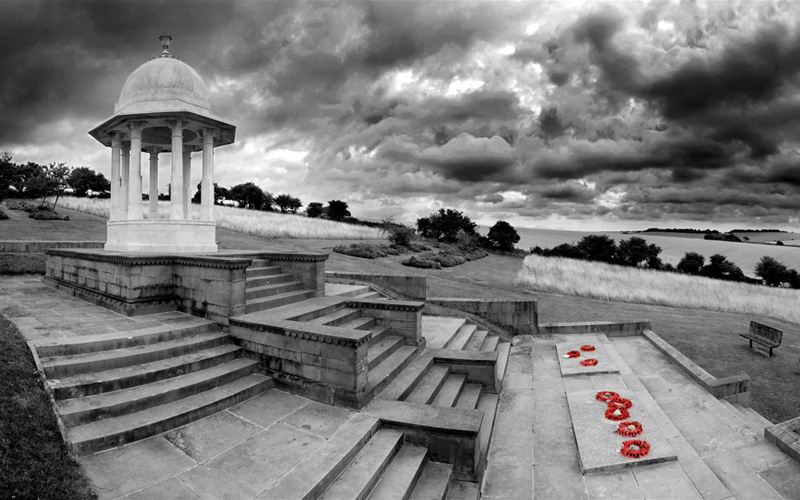 More details: NAM. 2008-08-19-70
At a recent event organised by the New Statesman magazine and the Royal British Legion, Emma Mawdsley, Senior Collections Content Curator at the National Army Museum, took part in a discussion asking if Britain romanticises its military past. Emma shares her point of view here.
What do we understand about our military past?
Our view of the First World War is distorted, unrealistic, sanitised, and selective. It is a mixture of myth, convention and propaganda, almost a gothic romanticisation of death that creates an artificial reality. Our perspective on our military past is influenced by a few important factors – our limited understanding of what it is or was to be a soldier, and our separation from the events by both time and location.
Military history records experiences that are unfamiliar to most British civilians. The unique combat experience, an assault on all the senses – terror, carnage, noise, smell, grime – and the mundane monotony is thankfully remote from our daily lives. Even today, with modern reporting methods and endless news and documentary footage, we can only obtain a glimpse of what it's like to be a serving soldier.
As the First World War was not fought on British soil, British civilians only experienced it at second-hand. That is not to underestimate their experiences. Non-combatants witnessed the horrors of war through the letters and memories of loved ones, and experienced the terrible pain of the maiming and death of family and friends. However, the vast majority of the country could have no real understanding of what our troops were experiencing.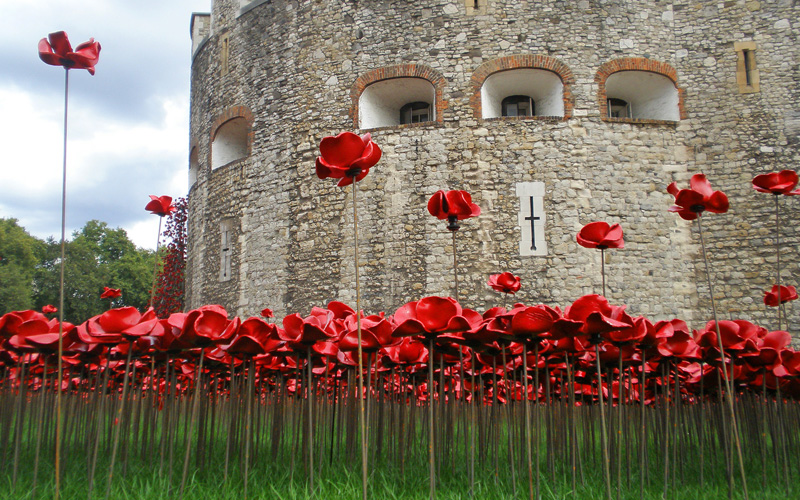 Photograph by Amanda Slater, CC-BY-SA-2.0, via Flickr
How have our perceptions of the First World War changed in the last 100 years?
All past events are viewed through a prism of our own memories and the interpretations of others. Our views of historic events are substantially altered when all the participants in an event have died and we become remote from the truth. We view all history through the eyes of the time we live in.
In 1918, Britons were confident that they had won 'the war to end all wars' and that the war was fought for a justifiable cause, its conclusion glorious victory.
In the 1950s, Britain's view of the First World War was coloured by the experiences of the Second World War. It was seen as a futile slaughter and unmitigated disaster that did not prevent the participants from taking up arms again just over 20 years later.
Today, we look back on the events of 100 years ago with war-weary eyes, sympathetic to the plight of the soldiers in the trenches and keen to show solidarity with them through public expressions of remembrance, such as the overwhelming response to the poppies at the Tower of London.
On Remembrance Day I was asked to take part in a live TV interview with Channel 4 News at the Tower. It was a privilege to be able to view the poppies close-up. Each one is formed by hand and planted at different heights in order to give a suggestion of the individual lives lost. It was impossible not to be moved by the experience or to understand that each poppy represented a tragic story of loss.
As I stood in the Tower moat with my two young sons beside me, I felt an overwhelming sympathy for the mothers of those men who never returned from the battlefields of the First World War.
Let us know your views by commenting below.