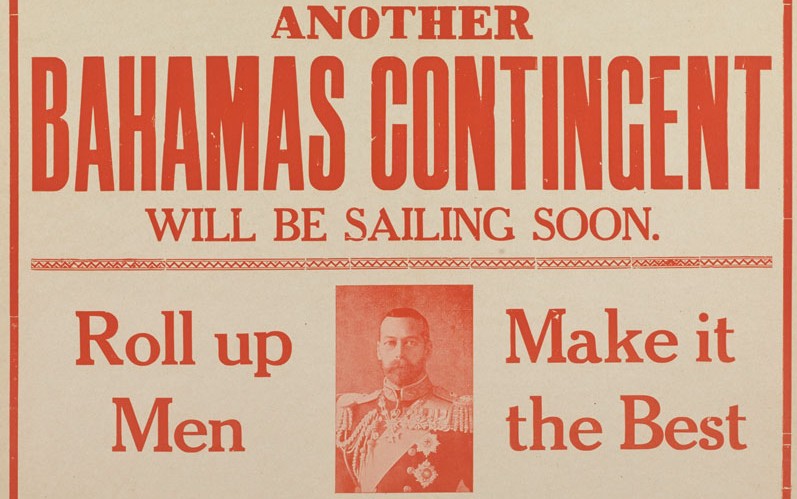 More details: NAM. 2014-03-7-3
As part of Black History Month, we remember the significant contribution of black soldiers to the British cause during the First World War.
Black soldiers have been a part of British military history since before the formation of a standing Army in the 17th century. Their involvement increased dramatically in the 19th century. From the global crisis of the Napoleonic Wars to the Boer War, soldiers from Africa and the Caribbean played a crucial role within the Army.
However, at no time has the service of black soldiers been more extensive than in the first half of the 20th century. During the First World War many men from Britain's small black communities joined the war effort, including the professional footballer Walter Tull. Many more from Britain's colonies in the Caribbean made their way across the Atlantic to enlist.
Over 15,000 men from the Caribbean are thought to have joined the Army during this period, including 10,000 from Jamaica. Most were posted to the British West Indies Regiment, which was established 100 years ago this month.
Despite their courage and commitment, black soldiers often suffered racial prejudice. Concerned at the number of black men enlisting, the War Office rejected several Caribbean volunteers in the early months of the war. They even threatened to repatriate any West Indians arriving in Britain.
There was also a reluctance to deploy West Indian soldiers in front-line positions, especially on the Western Front. Instead, they were given support roles, performing labour-intensive duties away from the fighting. This was based on a racial stereotype that Caribbean men lacked 'martial spirit'. However, towards the end of the conflict, two battalions of the British West Indies Regiment saw front-line action during the campaign in Palestine.
At the same time, African troops and labourers played a key role both in containing the Germans in East Africa, and defeating them in West Africa. The local inhabitants were better able to cope with the climate and conditions than their European and Indian comrades. By the end of the First World War, most of the British Army in Africa was made up of African soldiers.