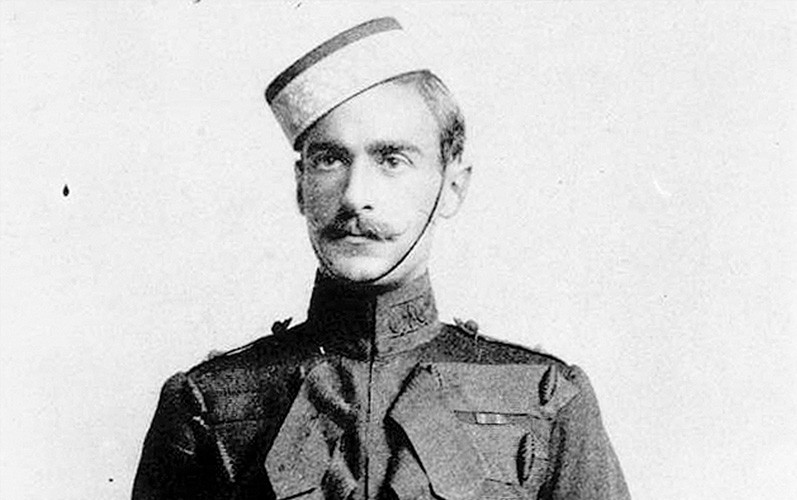 More details: NAM. 1984-10-79-1
Here, we explore the story of Lieutenant-Colonel Adrian Carton de Wiart, whose Victoria Cross is on loan at the Soldiers of Gloucestershire Museum for their Somme centenary exhibition.
Lieutenant-Colonel Adrian Carton de Wiart enlisted in the British Army during the Boer War (1899-1902). He went on to become a highly decorated officer of the 4th Dragoon Guards, remembered by many for his fearless determination.
Following the outbreak of the First World War in 1914, Carton de Wiart saw action in Somaliland where he was wounded, losing an eye and part of his ear. For his professionalism and courage he was awarded the Distinguished Service Order.
Despite these injuries, he was soon back on active service. He transferred to the Western Front in 1915, where he lost his hand and was shot in the hip and ankle.
Bouncing back from these wounds, Carton de Wiart was given command of 8th Battalion The Gloucestershire Regiment for an attack at La Boiselle on the Somme in 1916. During the assault, three other battalion commanders were killed, and Carton de Wiart took it upon himself to take charge of their units.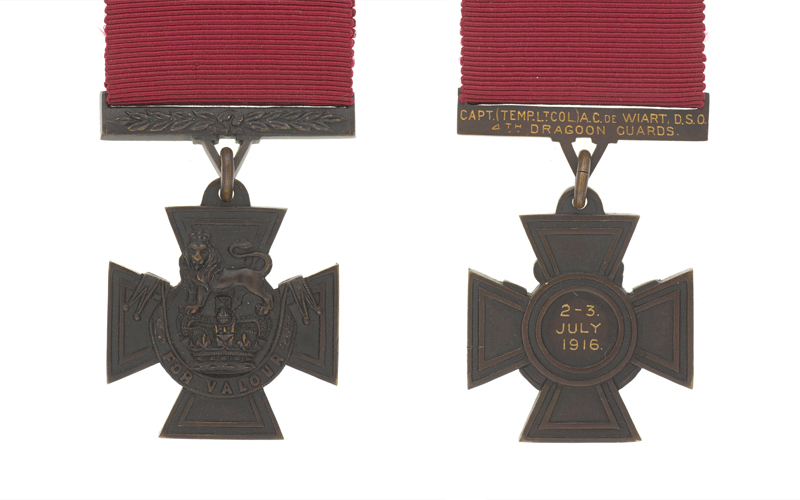 More details: NAM. 1965-07-46-1
In doing so, he made sure the ground that had been won was maintained at all costs, often exposing himself to open fire. It was for this gallantry that he was awarded the Victoria Cross.
He was recognised in 'The London Gazette' of 9 September 1916 for 'most conspicuous bravery, coolness and determination during severe operations of a prolonged nature. It was owing in a great measure to his dauntless courage and inspiring example that a serious reverse was averted…'
The National Army Museum has loaned Lieutenant-Colonel Carton de Wiart's medal group to the Soldiers of Gloucestershire Museum for their exhibition 'The Battle of the Somme and the Gloucestershire Regiment'. You can see these medals on display until 30 November 2016.