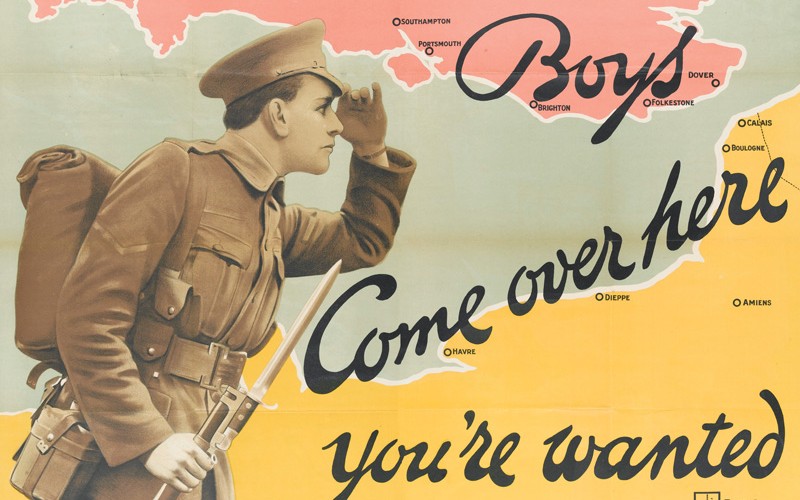 Find out more: NAM. 1977-06-81-43
We're excited today to launch First World War in Focus, the latest venture in the National Army Museum (NAM)'s commemorative activity marking the First World War's centenary years.
So what's it all about? First World War in Focus is a unique, interactive history charting the development of the War all over the world. With key dates, locations, personal histories and learning tools, here you'll be able to delve deeper into the conflict's history at the click of a button.
We hope you'll find First World War in Focus quick and easy to navigate. Clear sections on the homepage will take you straight to what you're looking for; whether it's the interactive world map charting the global nature of the War, the Timeline that can be filtered thematically or chronologically, or the Soldier's Stories bringing the personal element of the War to life.
And for those keen to dive even further into the Great War's fascinating history, a visit to the In Focus section will be a great way to explore in detail a host of themes and issues of the conflict.
Each year of the commemorative period NAM's First World War activities will focus on a different theme. Starting with Outbreak in 2014, we will go on to explore Empire & Commonwealth, Conscription & Volunteering, Women and Fallout. Videos featuring NAM's experts will inspire you to think about these unique moments in our history in the context of the modern world. The themes will be reflected through the Museum's programme of events and activities and across the website.
First World War in Focus is also a great way to find out what's happening in your area to mark the centenary. NAM has lots of events, activities and exhibitions planned all over the UK – just check our listings page to see how you can get involved.
Meanwhile, the Learning Resources area will take inspiration from the planned commemorative activity to offer teaching tools and tips to take into the class or lecture room.
The launch of First World War in Focus is an important development for NAM, falling into our wider redevelopment plans as part of the Building for the Future project. But don't take our word for it, why not start exploring today!