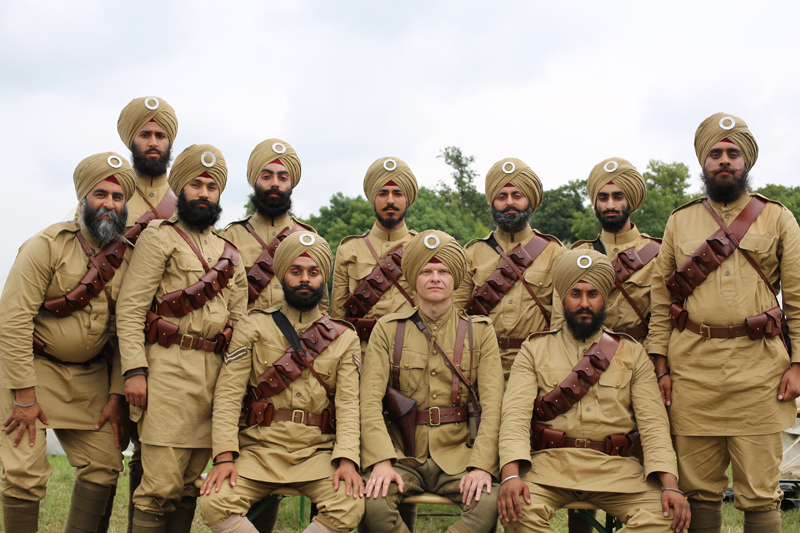 As the National Army Museum tours the UK with our recreated 15th Ludhiana Sikh Regiment, we focus on the original regiment's significant contribution in the First World War.
War and Sikhs: Road to the Trenches is an exciting new community project from the NAM, working to explore the significant role of our Commonwealth allies in the First World War. The project takes as its focus the soldiers – or sepoys – of the 15th Ludhiana Sikh Regiment in the Indian Army which, with the help of volunteers from the British Sikh community, we've recreated in the present day.
Volunteers have learnt much about the regiment's daily experiences of war. They have been taught vital skills used by the 15th Ludhiana Sikhs such as marching, rifle drills, cooking daal with First World War rations and camping out in tents. The recreated regiment is now touring events across the country, to help commemorate and raise understanding of the contribution that the Indian Army made to the war effort.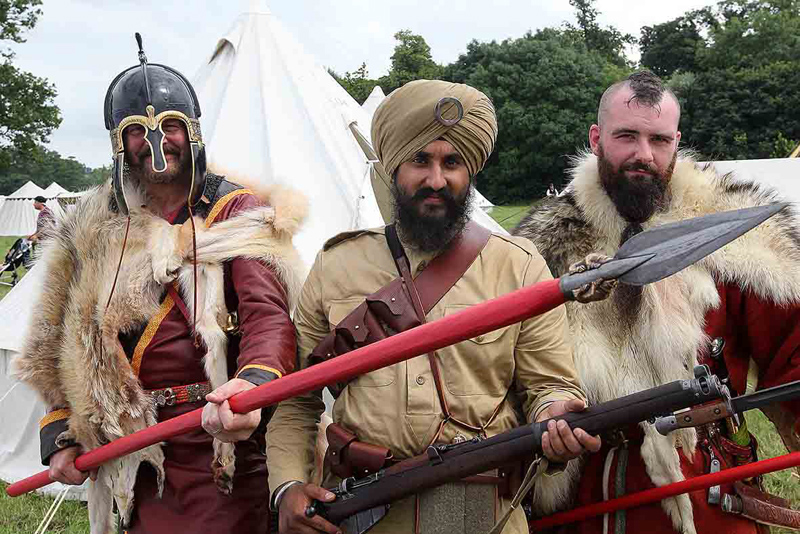 So how were the 15th Ludhiana Sikhs involved in the Great War?
In 1914, the regiment was amongst the first from the Indian Army to be deployed to the Western Front in France. Here they provided vital relief for the struggling British Expeditionary Force, all the while encountering conditions that would have been entirely alien to them.
In 1915, the regiment was moved to Egypt to fight against a tribal sect of Muslims known as the Senussi. The 15th Ludhiana Sikhs were given the first mission against the Senussi, tasked with breaking their ranks at Duwwar Hussein alongside the British Army's newly formed Western Frontier Force. Here they managed to deter a heavy offensive, suffering 18 losses and 115 wounded in just one attack.
The 15th Ludhiana Sikhs remained in Egypt for the majority of the conflict, serving alongside British troops until 1917 whereupon they received orders to proceed to India. Throughout their time they faced fierce fighting, providing a significant aiding force for the understaffed and inexperienced Western Frontier Force.
Bravery, skill and honour are words you often see attributed to Indian Army forces in the First World War, and the 15th Ludhiana Sikhs were no different. The regiment was recognised with distinction for its contribution to the war effort, and was presented with the honour 'Egypt 1915-1917'.
The achievement of individuals in the regiment was also recognised. At Festubert, John Smyth was awarded the Victoria Cross, for leading a bombing party of ten men to the Front Line under heavy fire, whilst Jemadar Basant Singh of the 15th Ludhiana Sikhs was awarded the Indian Order of Merit for gallantry at Halazin. Eight other ranks of the 15th Ludhiana Sikhs were granted the Indian Distinguished Service Medal.
For more updates follow us on Facebook and Twitter.