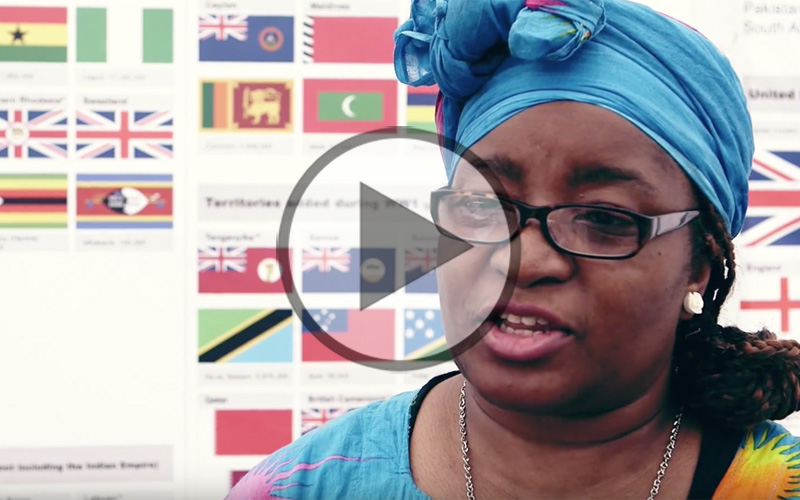 Over 3 million soldiers from across the Empire and Commonwealth served alongside the British Army in the First World War. To mark Remembrance 2015, we asked the public, and a few famous faces, what 'Commonwealth' and 'British Empire' mean today.
Visitors to our summer events shared their opinions about the Empire and Commonwealth, and the contribution of overseas troops during the First World War.
We asked them:
In these videos BBC presenter Sonali Shah, DJ Nihal Arthanayake and Crystal Palace/Australia footballer Mile Jedinak are among those sharing their personal thoughts and feelings about British Empire and Commonwealth forces and the British Army today.
Watch all of our Empire & Commonwealth videos here.
Tell us your thoughts in the comments box below, or share with us on Twitter using #Remembrance.