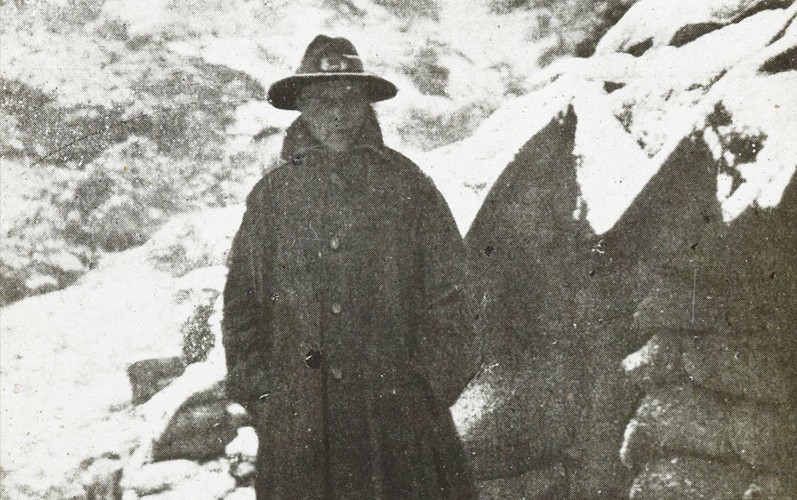 More details: NAM. 1978-11-157-15-61
One hundred years ago, on 9 January 1916, the Allies completed the evacuation of the Gallipoli peninsula. This was the most successful chapter of a disastrous campaign fought against Turkish forces.
From an Allied point of view, the Gallipoli campaign was a failure. The hastily planned invasion saw the loss of thousands of British Empire and French soldiers, many of whom were not trained for the type of warfare seen on the peninsula.
Over the course of almost nine months, the Allies sustained more than 220,000 casualties out of a force of nearly 500,000 men. The Turks suffered almost as many. With no sign of a breakthrough by November 1915, the Allies decided to withdraw, leaving the Turks victorious.
The Allies needed to evacuate around 250,000 men. Wintry conditions had set in by this stage, making an operation of this size even more difficult. With thousands of Turkish troops watching over the beaches at Cape Helles, Anzac Cove and Suvla Bay, the Allies worked extremely hard to disguise their withdrawal, using innovative diversionary tactics such as the self-firing rifle.
By late December 1915, Anzac and Suvla Bay had been evacuated successfully. The removal of troops from Cape Helles followed in early January.
The evacuation was completed with minimal casualties by 9 January 1916. Although the Allies were able to remove 3,600 horses and mules, 130 guns, 330 vehicles and over 1,500 tonnes of equipment, more was left behind. Much of this was destroyed so that it could not be used by the Turks. The evacuation was one of the best-executed elements of the Gallipoli campaign, as well as the most successful.
Related content
Watch a video about the contribution of British Empire and Commonwealth soldiers at Gallipoli
Discover the story of Lieutenant-Colonel Henry Jourdain who served at Gallipoli